Greek Omelette with Zucchini and Mint (Crete)
This recipe for Greek Omelette with Zucchini and Mint is brought to us by Koula Barydakis, Crete-native and co-author of the cookbook, "Foods of Crete: Traditional Recipes from the Healthiest People in the World".  Check out her write-up below!
Ever since I started cooking, I have always been trying out new recipes because I love creating something new and delicious.  I was fortunate to grow up in a village in Crete where the land is fertile and good for planting during any season, allowing us to grow fresh and organic vegetables. The freshness and quality of the herbs and vegetables led to, not only amazing tasting dishes, but also filled me with a feeling of accomplishment that the food had gone from our garden to our table. This recipe for Greek omelette with zucchini and mint is one of those recipes that fills me with joy. I will always think of that first time I made it for my father. Since that day, I've made it often.
Zucchini has been one of my favorite vegetables since childhood. Growing up, my family planted many vegetables in our garden and every spring I would wait and watch until the first zucchini started to grow. I remember thinking how great it was that our garden was filled with vegetables and herbs that would eventually become ingredients for recipes. 
On one occasion, I decided to surprise my dad by making him an omelette. I went to the garden and picked the first zucchini that was growing. I washed it, sliced it, and then sprinkled salt on it, leaving it in a colander to drain. Then I went back out to the garden and harvested fresh mint and retrieved fresh eggs from our chickens. From there, I made the omelette and both my dad and I loved it.    
Interested in trying more recipes by Koula? Check out these three, traditional Cretan recipes below. 
Baked Halibut with Lemon and Rosemary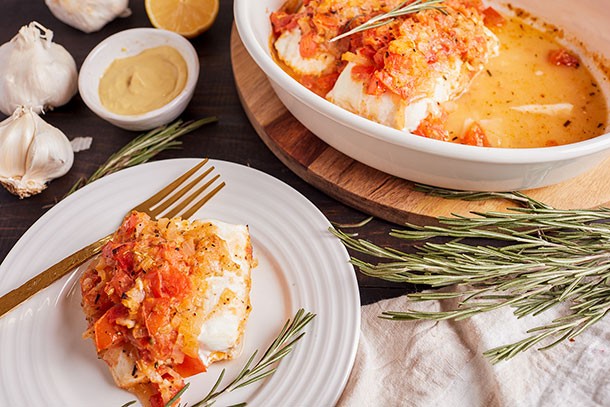 Zucchini Pie with Feta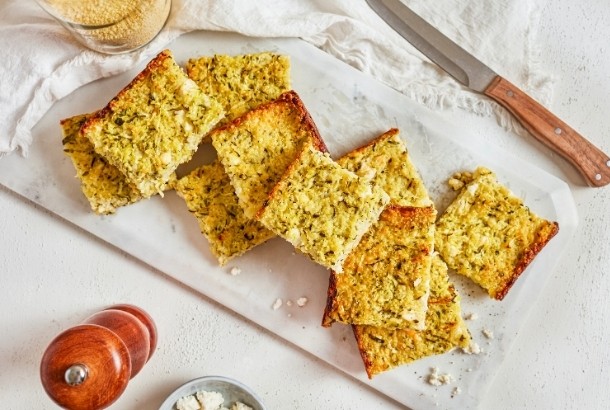 Chickpea and Spinach Salad with Avocado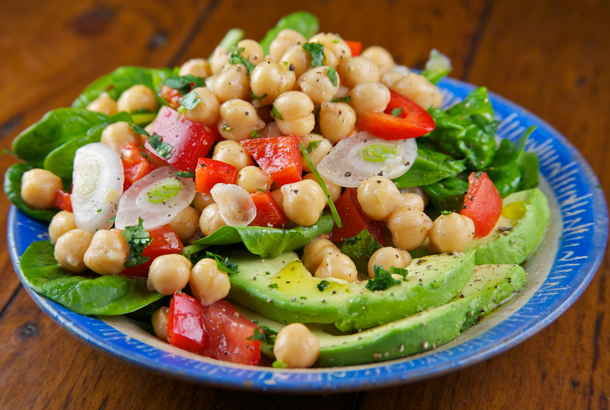 Also, check out Koula's video on making spinach pies in Crete here.
Download our Free e-Book Today!
Related Recipes